Alarm and electronic security industry sales team turnover is high. Many reasons contribute to the overall high failure rate of salespeople.

A primary cause of high turnover is that salespeople are often placed in positions with requirements and responsibilities that do not match their prior experience and specialized sales skills.
If you missed it, you may want to read our last post on sales recruiting and hiring, "7 Key Elements of Recruiting and Hiring Salespeople". It can provide you with more insight on the hiring and recruiting process.
Before You Hire New Salespeople
There are some broadly applicable sales skills which every salesperson should possess. These general skills are essential in any sales position, but finding top-performing salespeople requires a deeper look into the track records and professional profiles of the candidates.
Before you make an offer, make sure you clearly answer these questions:
Which specific sales skills has the candidate most fully developed?
How closely do the candidate's skills match what he or she needs to be successful selling for your business?
Which kinds of customers has the candidate been most successful selling?
What kinds of customers will the candidate be selling for your business?
What level of performance has the candidate achieved in prior positions?
What are your specific expectations for your new salesperson?
Has the candidate previously performed at the level equal to the expectations you have for the sales position?
Previously, we mentioned here that you must focus on whether you need to hire a hunter or a farmer. Readers have asked how to know the difference between the two. The answer is to look into the candidate's prior experience to find out what kinds of sales activities the candidate has performed in their previous positions.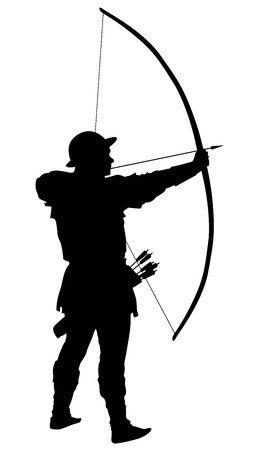 What does the candidate's resume tell you?
Address the following questions with your candidate:
Cold call on new prospects?
Develop his or her own leads?
Work the phone to develop leads?
Handle accounts of the type and size you need your new salesperson to work with?
If all of his or her answers are yes, then you are interviewing a hunter.
But, dig deeper to understand why the individual is seeking a different sales job.
Was the candidate actually satisfied with the kind of sales work he or she has been doing?
Or, would the candidate prefer a different way of selling?
Make sure that the experientially validated hunter is not really a farmer at heart, and vice versa.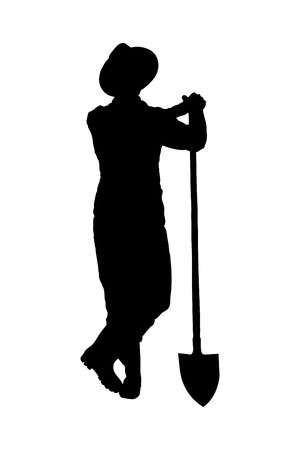 If the hunter's sales profile does not apply to the candidate, then address the following questions to determine whether or not the candidate is a farmer.
How much experience does the candidate have nurturing a select groups of prospects or clients?
Has the candidate mainly worked leads provided by the company?
Has he or she done any self-generating of leads?
Has the candidate been responsible for developing add-on sales or expanding existing client business?
Before you hire a farmer, be sure you have a client base to work and an abundance of company-provided leads. Typically, farmers do not enjoy nor excel at developing their own leads and are not inclined to change easily into becoming star lead creators.
On the other hand, hunters can usually transition to become farmers, with additional technical training. But after hunters develop farming habits, they're not likely to return to roles requiring them to develop their own leads.
Differences Between Sales Positions

When you are looking to fill a particular sales position it is important, both for you and for the candidate, to clearly identify the type of sales position, the typical prospects to be served and the salesperson's specific responsibilities.
There are many kinds of sales positions in the alarm and security industry. They can be summarized into the following categories:
Inside sales
Outside sales
Phone sales
In each of the above types of sales positions, various kinds of clients may be pursued.
Residential
Small businesses
Regional or national businesses
Corporate accounts
Government
Institutional
For each of the above kinds of clients, various sales responsibilities may be involved:
Working with new clients
Working with existing clients
Working with both new and existing clients
You want to ask and answer these questions:
To whom will your new salesperson be selling?
Considering the kinds of clients the candidate has previously worked best with, how do they compare to the clients you need to have your salesperson work with?
Which of the candidate's sales skills are most well developed?
In other words, decide how well the candidate's previous success and job responsibilities compare to the job responsibilities and success you require for the position you're seeking to fill.
If the candidate's prior experience and sales skills do not match up well with your requirements, you probably should pass on this candidate and interview additional prospects.
The point is, both hunters and farmers are important assets to alarm and security companies, but they fill different roles. The first fundamental is simply to make sure the position you want to fill fits the hunter or the farmer and then to identify whether the candidate is the hunter or farmer you believe will be successful in the position.
To Find The Right Salespeople, Broaden Your Search Criteria

Don't limit your sales applicant pool exclusively to electronic security salespeople. Focus, instead, on finding a new salesperson who has the right applicable experience. Keep in mind that you can set up a training program to teach new salespeople the technical features and functions of security equipment and systems.
So, if you want the most highly-talented salesperson, let product knowledge be much lower on your scale of priority qualifications, and think in terms of proven sales skills as the most important factor in your hiring choice. Don't get stuck on the question, "Does the candidate have alarm or electronic security sales experience?"
If you need someone to do outside sales to your residential market, don't prioritize concerns about the differences in your own industry and whatever industry the candidate may have been previously employed in. Instead, ask, "Does the candidate have experience selling to homeowners?"
If you need a salesperson to work the small business market, look for someone who has done well selling to small businesses.
If you need an outside salesperson to make cold calls and develop leads, look for someone with a track record of success in doing that.
Be Prepared To Train Your Salespeople
To insist on hiring only experienced electronic security salespeople is to dodge the issue of training a new salesperson. Don't be afraid to train, or unwilling to invest in training someone.
Keep this as your perspective instead:
You can teach the technical aspects of the job. For example:

If you are serving the residential or small business market, you can design a two- or three-week program to provide your new salesperson with the sales and technical skills needed.

You want your new salesperson to have excellent sales skills.

You can train your new salesperson to present, demonstrate, close, and overcome objections. This means that you can even hire someone with a technical background and natural sales aptitude and develop him or her into a highly-productive salesperson.
Finding the right salesperson for your organization isn't easy.  The key is knowing what you are looking for.  It takes time, energy and most important a process.  Who knows, it may help you to find a top producer.
In the next post, "Recruiting The Best Sales People Requires A Good Job Profile", we will look at how to define and advertise to get a winning salesperson.
If you have any comments or questions, we would love to hear from you.
Larrabee Ventures, Inc. (LVI)
Our company is a leading provider of financial and consulting services to the alarm and electronic security systems industry. Larrabee Ventures has been helping build wealth for our clients in the electronic security, alarm, fire alarm, and fire protection systems industry for more than 32 years.
The Larrabee Ventures professional team is fully dedicated to increasing the wealth of our clients. For more about how we work with clients see here look at the LVI Approach.
We invite you to subscribe to our emailing list. And, look for our future blogs to find other helpful publications on a wide variety of relevant business development topics.
For More Information
For additional information about developing your alarm or security systems business, contact LVI with your questions and speak to one of our experts.